Process
From sketching ideas, to wireframes, user flow, user testing and design iterations.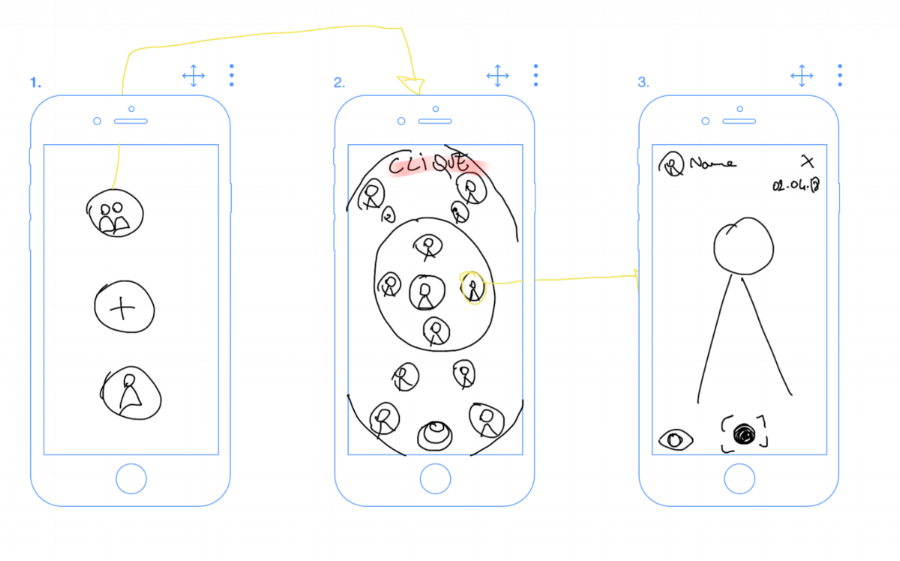 Inspiration
In the research process, moodboards were a crucial step. The seventies, a time where people interacted in a very authentic way, a time of love and rebellion, were the key inspiration for this project.
Feature no.1
The notable anthropologist Robin Dunbar was able to layer our relationship when he conducted a research. Our first two layers of friends would include up to 15 people. This app focuses on teenagers and their 15 best friends only, to make them feel comfortable posting any pictures.
Final Design
After researching, user testing, and iterating the design, here are the final branding and the final design of the app.
Let's form a clique ! #event
It would be great to launch this app when organizing a huge dinner at Madison Square Park with teenagers and their cliques. It would be an opportunity to tell them what Entourage is for them, the philosophy of the brand and its goals. Personalized t-shirts and mugs will be offered so that they'll remember every day that we love their lives the way they are!